Each floor was laser cut and spray painted, then assembled from the base up.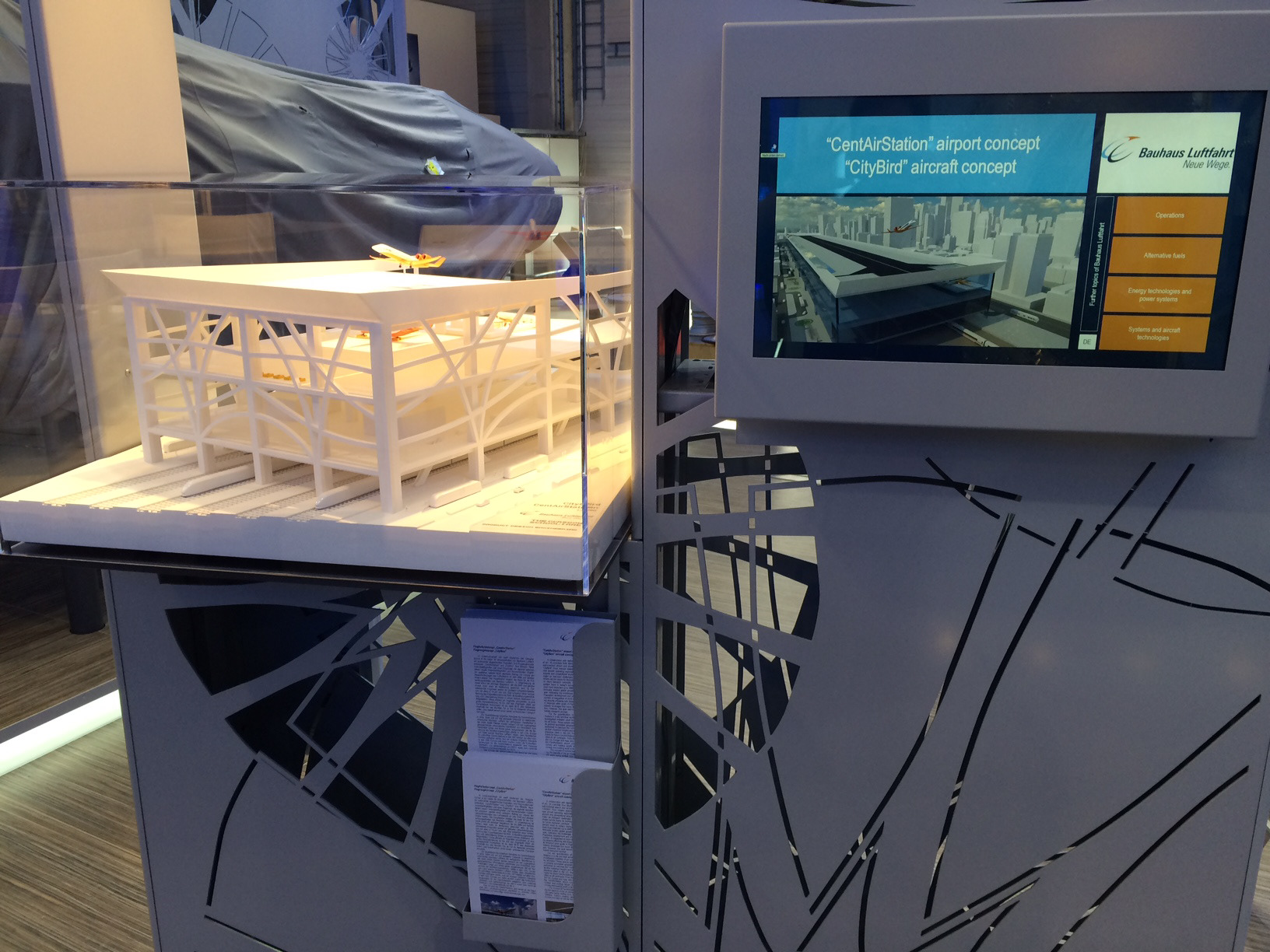 The model displayed at the Berlin Airshow
Key features of the model were painted and fixed inside the structure.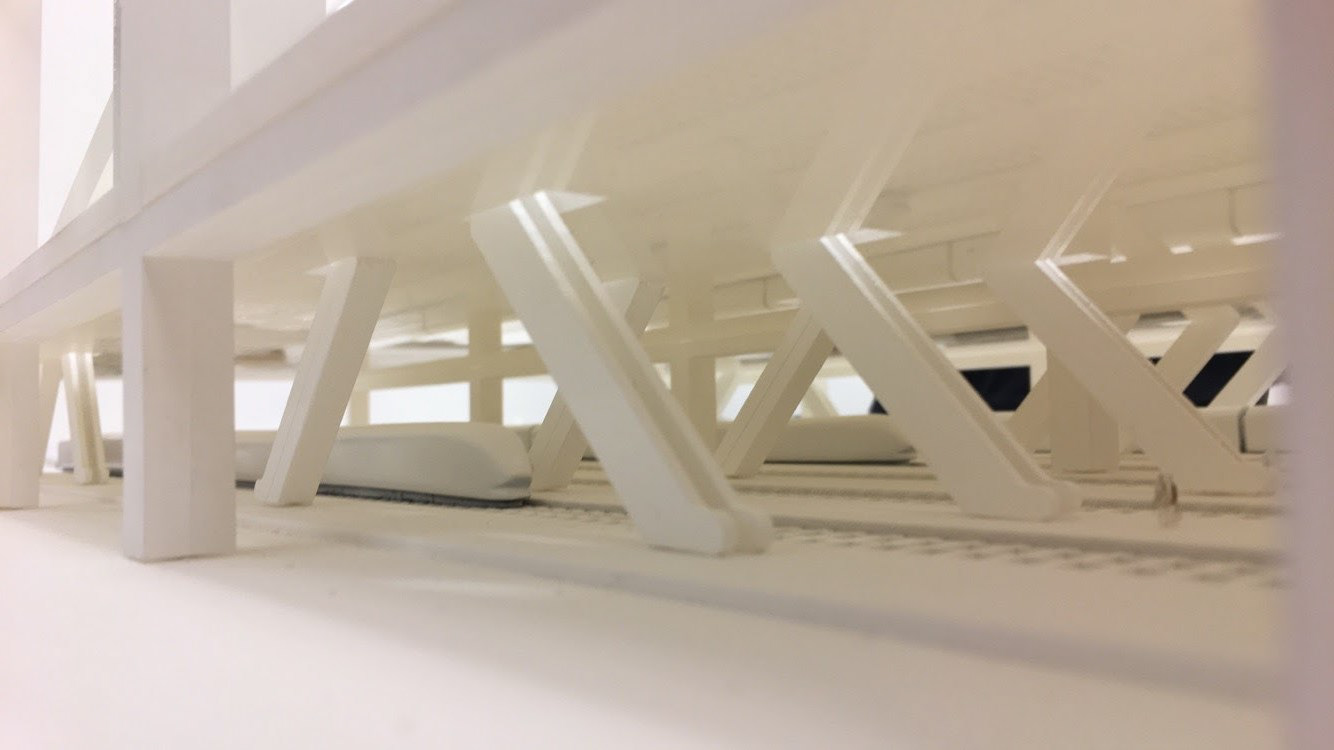 A view underneath the model showing the trains, and escalators up to the main terminal.
Another team member and I assembling the structure.
All packaged up for Berlin!